Gizmo the amazing Staffy and I have been taking leisurely strolls by the river in the afternoon for the last couple of weekends. Here's some of the stuff we've seen.
A Sandy Beach (yes that's what it's called) complete with a fisherman on a log and kids in swimming togs.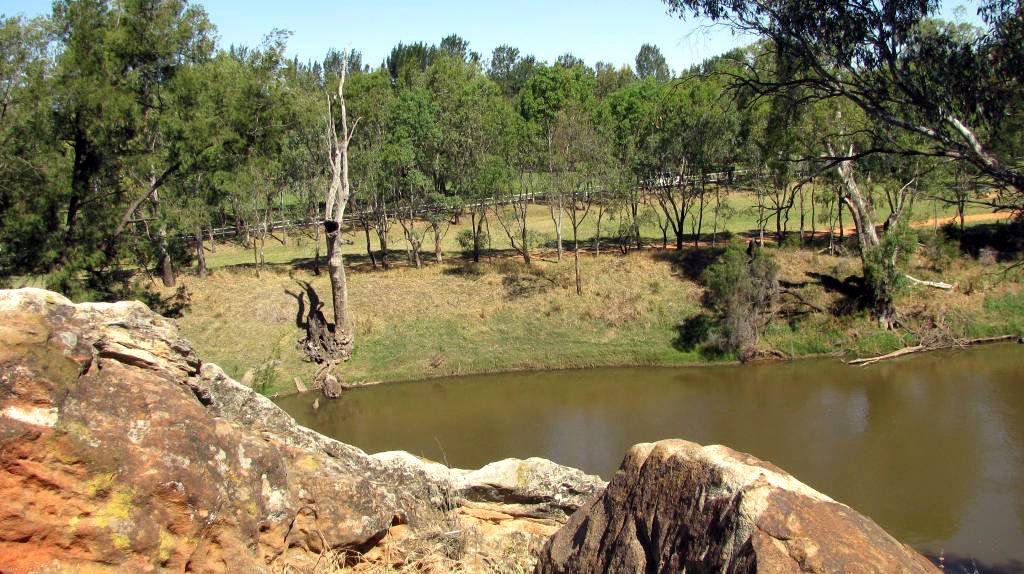 A river with water and rocks and trees.


Some Cockatoos playing round.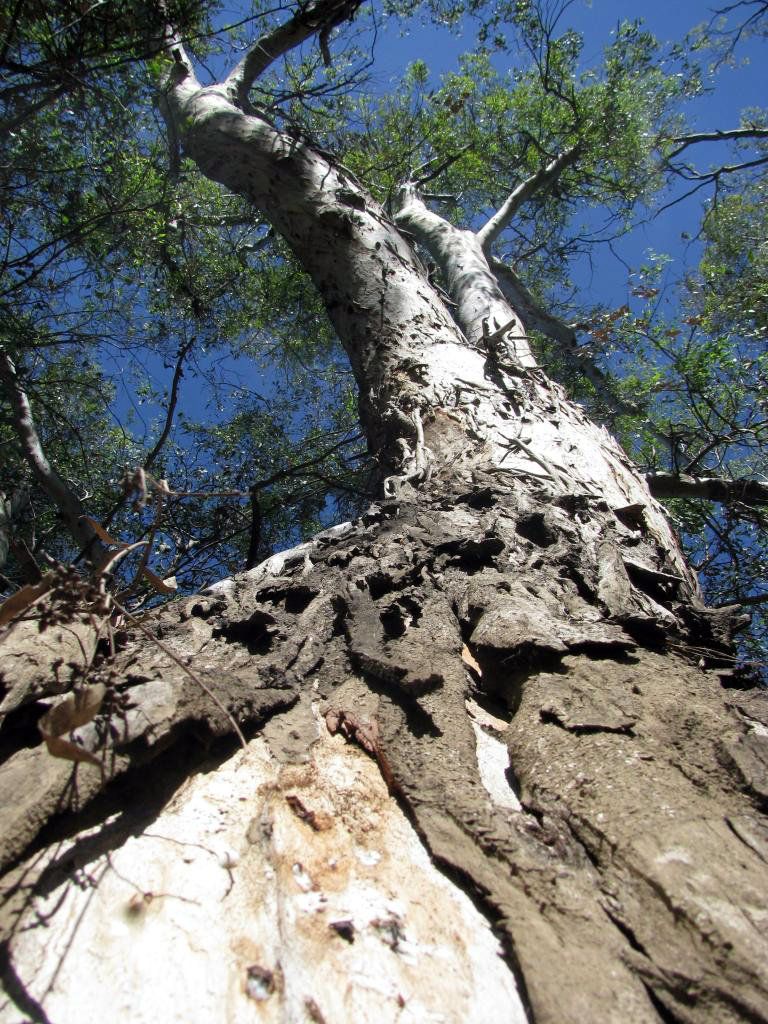 A really big Tree ( I think these are River Red Gums).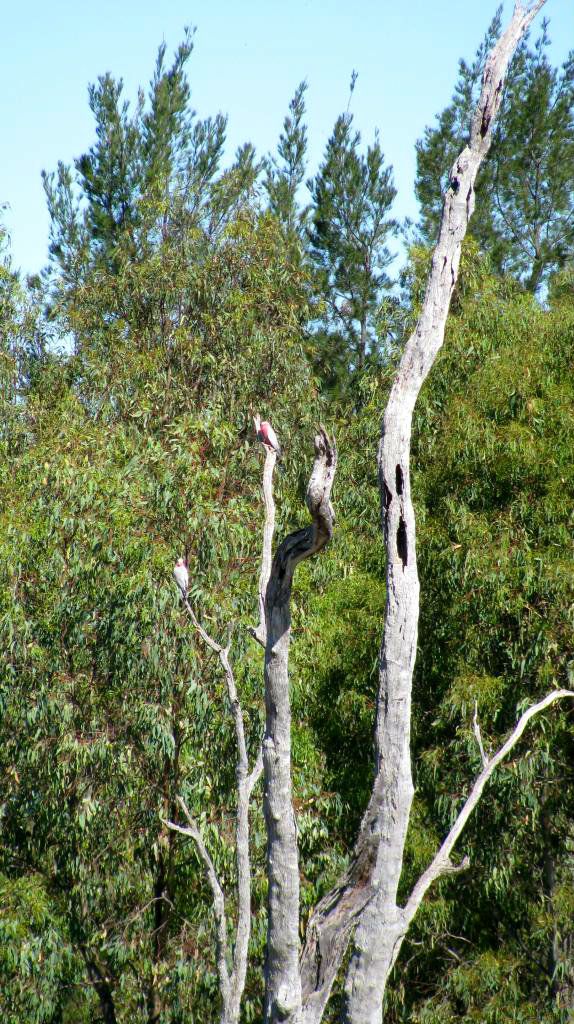 Some Galahs just sitting round.